Sezon Museum of Modern Art Collection: Art belongs to everyone
past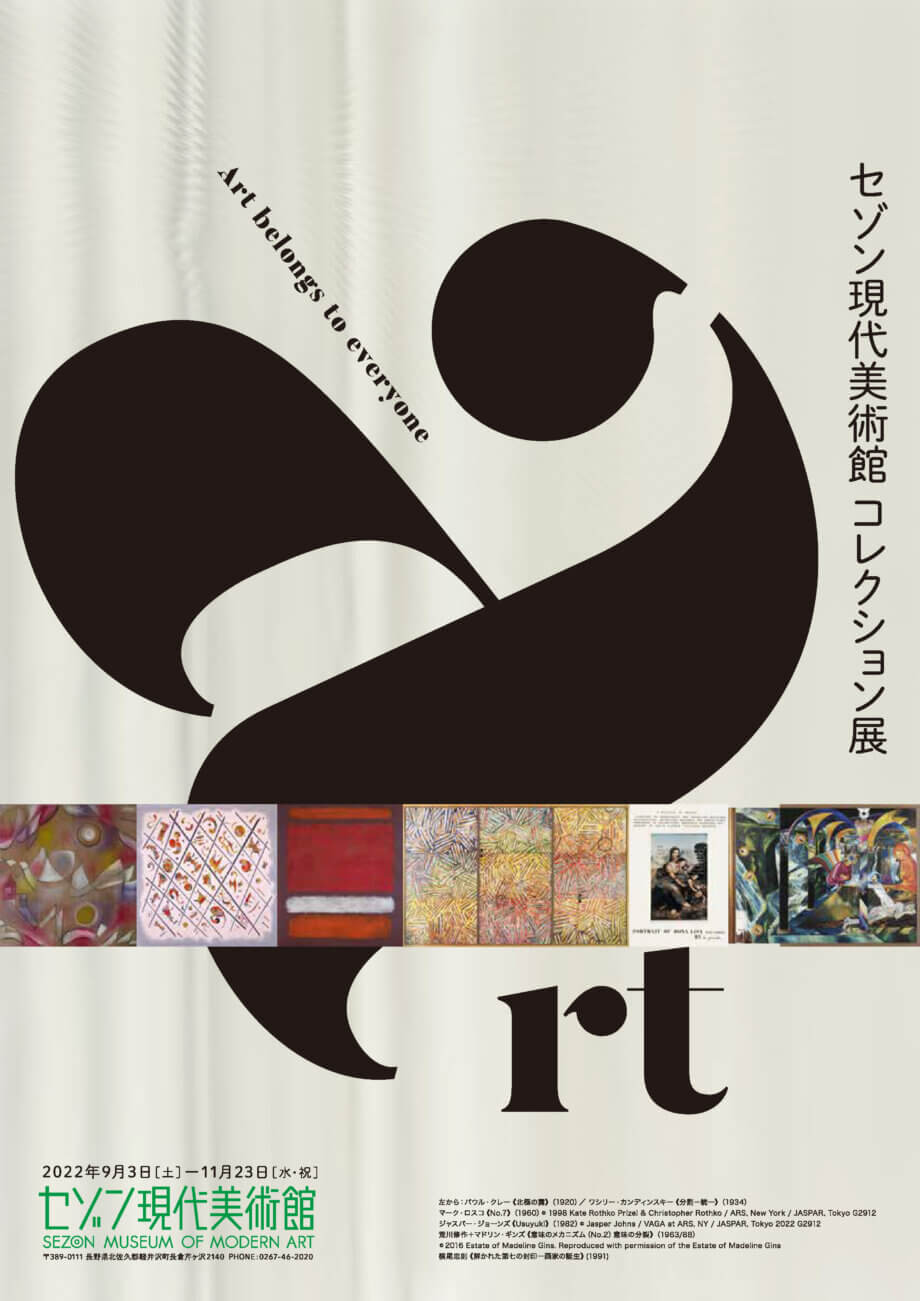 Last year, the Sezon Museum of Modern Art, which opened in August of 1981 with an exhibition featuring works by Marcel Duchamp, celebrated its 40th anniversary. The current exhibition titled "Art belongs to everyone" marking the museum's 41st year introduces a variety of high-quality, richly unique works from the museum's collection created by artists from Japan and around the world since the start of the 20th century.
Resting quietly against the backdrop of Mt. Asama, the museum itself was designed by the celebrated Japanese architect Kiyonori Kikutake (1928-2011). Every detail of the museum's garden—from the beautifully rusted iron gate to the winding promenade featuring two bridges crossing over a creek, down to the choice of trees and plants—was designed by the representative post-war sculptor Isamu Wakabayashi (1936-2003). Visitors are treated to a truly unique, luxurious atmosphere as they enjoy sculptures scattered throughout the vast garden, accompanied by the gentle bubbling of the creek.
This fall, why not take a little time away from the stresses of everyday life to experience modern art at the Sezon Museum of Modern Art, nestled in the beautiful nature of Karuizawa?
Paul Klee, Arktische Tau, 1920
Wassily Kandinsky, Division-Unité, 1934
EXHIBITION DATA
Venue

Sezon Museum of Modern Art

Period

September 3 - November 23, 2022

Opening hours

10:00am-6:00pm / November -5:00pm(Admission until 30 minutes before closing)

Holiday

Thursdays(except November 3)

Admission

Adult 1500 (1400)yen, Univesity, high school student 1000(900)yen, Junior high school/Primary school student 500(400)yen
( ):Group fee