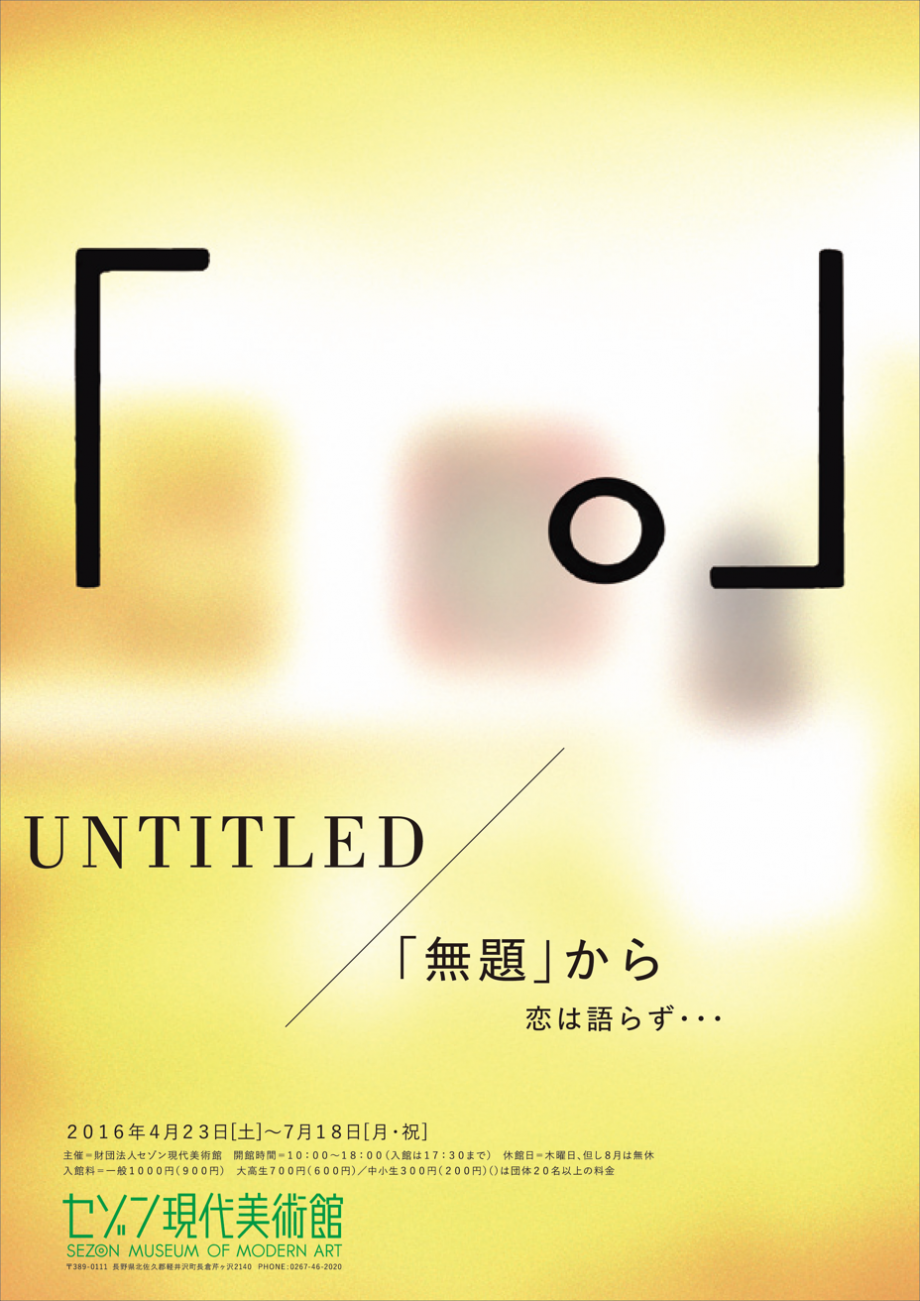 Is 「UNTITLED」a title of the work? Or is a meaning that the title is not there? That is, the fundamental question of Contemporary Art.
Many titles of representational works are named after what describes the name of that phenomenon, like "Nude", "Self-Portrait", and "Mount Fuji". What the title shows exists outside of the work, and the work itself is the visual aspect of it.
On the other hand, for abstract art where the outer existence is not represented, the work itself is everything. Perhaps, instead of answering what symbolizes the work, "UNTITLED" and "無題" is there the explain. In that sense, there is no doubt that "UNTITLED" and "無題"  are the most pure, bold, and independent expression of creativity.
For this exhibition, starting with works that are "UNTITLED" and "無題", title of the works being the minimum number of words and numbers along with works opposing that style by vigorously putting emphasis on the title will be displayed. As a part of the new creation of the works, please enjoy the named "UNTITLED" and various other titles.
EXHIBITION DATA
Venue

Sezon Museum of Modern Art

Period

April 23, 2016 – July 18, 2016