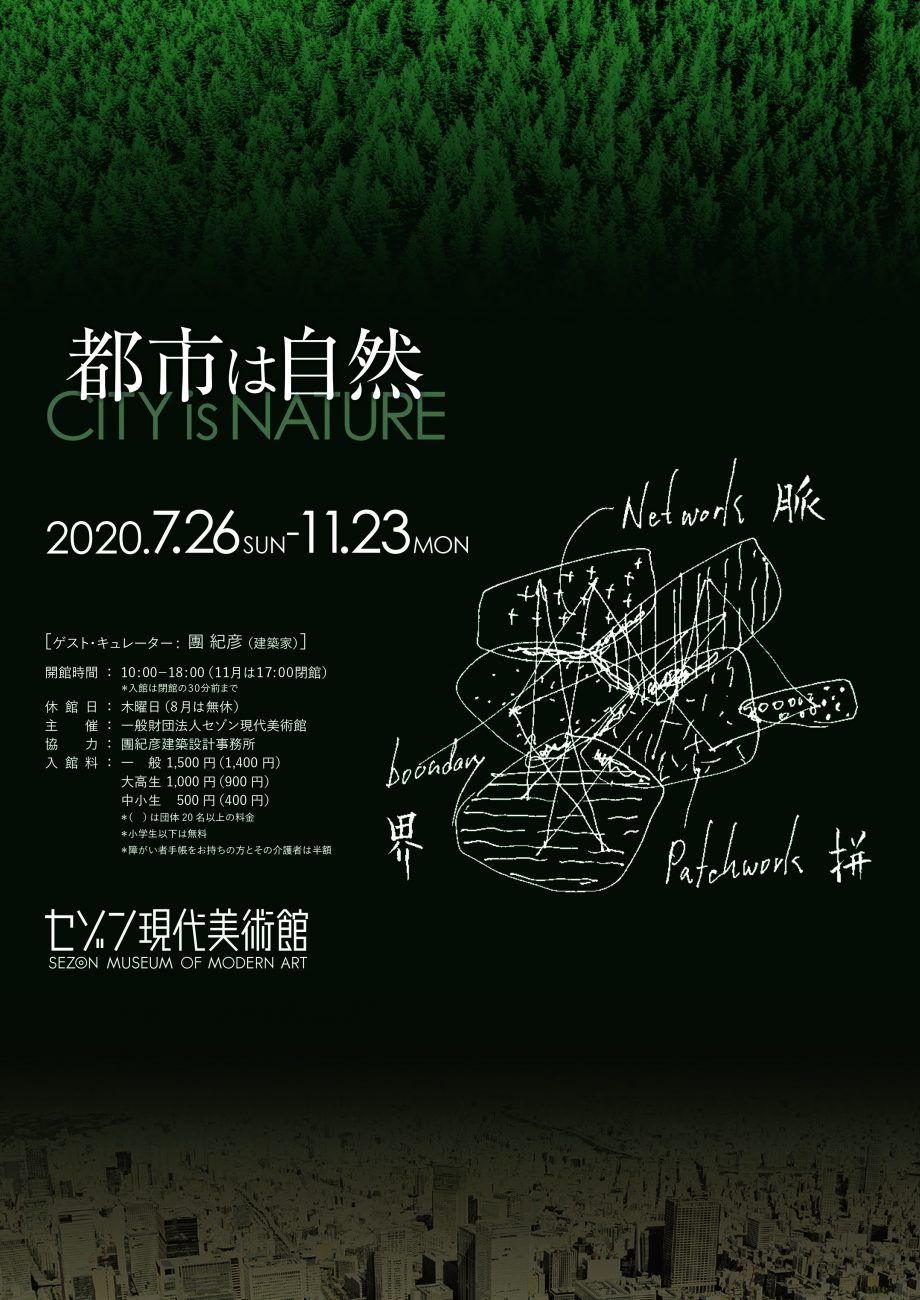 Now being used as a common word after been used as a slogan for environmental and human rights issues, the word "Symbiosis" was originally used in the field of Biology. This word "Symbiosis" became widely known has a lot to due from architect, Kisho Kurokawa, who has been putting forward the "The Philosophy of Symbiosis" since the 1970s. Being trained by Fumihiko Maki who was part of a project that originated in Japan called "Metabolism" with  Kurokawa, Norihiko Dan who is active in both Japan and abroad will curate this exhibition.
Dan was inaugurated as the master architect who proposes the future and the natural environment of Karuizawa since 2020; with the architecture being pointed out as the "Symbiosis with nature" as its characteristic. For this exhibition, in addition to works and image data related to Dan's "Symbiosis", Eiji Okubo who has been collaborating with Dan in various projects as an artist will exhibit his newest installation. Moreover, in the section titled "Symbiotic Society", Takao Tsutsumi(director of Sezon Museum of Modern Art) will be in-charge of the curation alongside with book artist Yasutomo Ota and Dan Isomura, who faces social issues with his own viewpoint being introduced. Through artworks, related materials, and various exhibitions, the "Symbiosis" of the Japanese nature-perspective and the cityscape interpreted by Norihiko Dan will be attempted.
EXHIBITION DATA
Venue

Sezon Museum of Modern Art

Period

July 26 - November 23, 2020

Opening hours

10:00am-6:00pm, November 10:00am-6:00pm(Admission until 30 minutes before closing)

Holiday

Thursdays(except April 30 and July 23 / Open every days in August)

Admission

Adult 1500 (1400)yen, Univesity, high school student 1000(900)yen, Junior high school/Primary school student 500(400)yen
( ):Group fee *Group fee service is suspended till further.