PHYSIOLOGY OF ART,OR MEDITATION OF TRANSCENDENTAL TASTE
past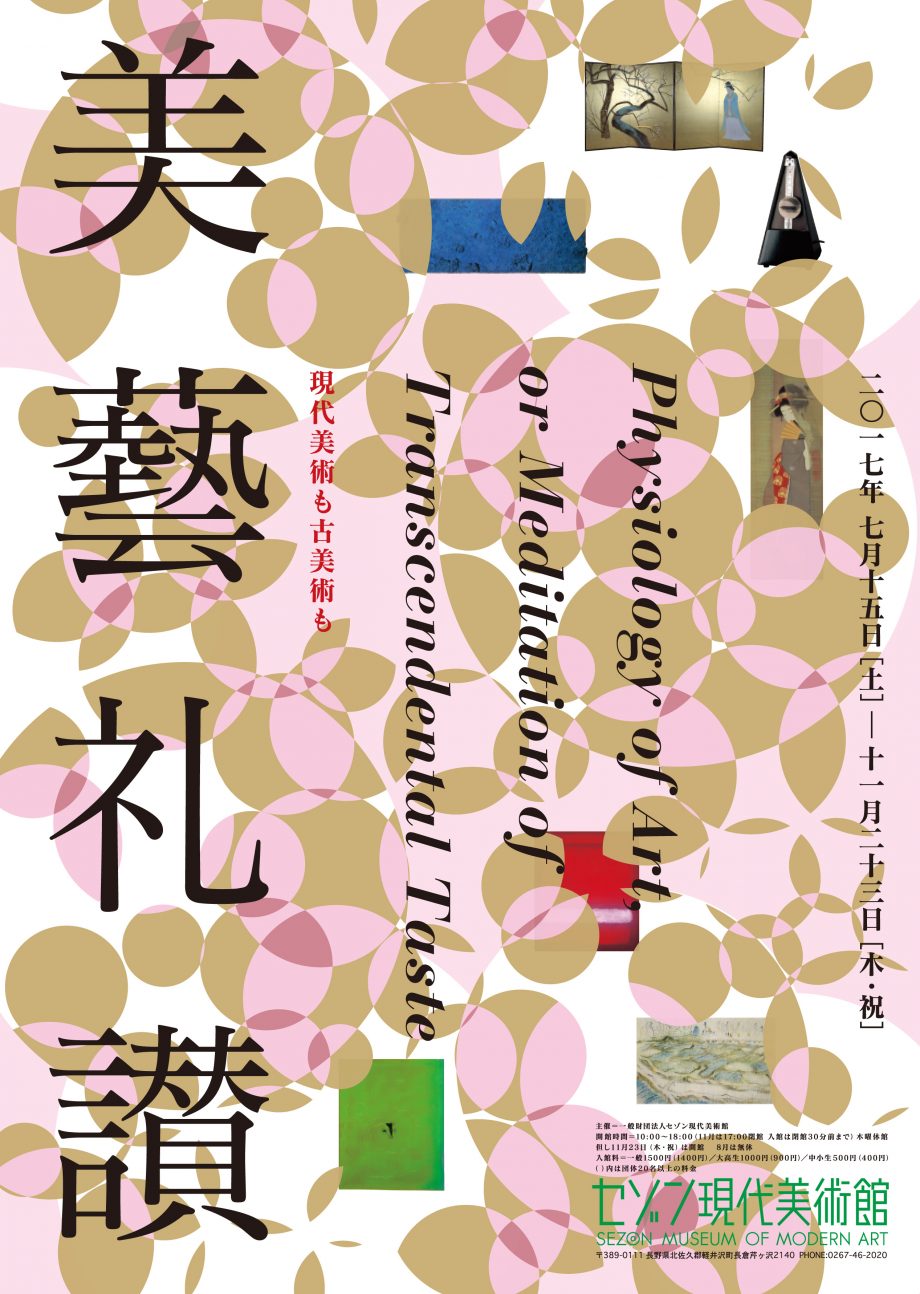 Mark Rothko<No.7>1960
Sezon Museum of Modern Art is known for its quality over quantity. The reasoning behind why it is not comprehensive like it is in art history is due to the base being strictly work-centered, based on sensibility. The <Beauty> appearing in each work, and the <Art> that passes along that with an impression is thought as an irreplaceable thing.
At any rate, <Beauty> is diverse, and so is <Art>. It can be said that this is the origin for how art works have been kept created. Even the oldest antiques were contemporary art when it gave its birth during that era.
For this exhibition, collections from the Takanawa Art Museum which is the predecessor of Sezon Museum of Modern Art will be exhibited by special <Release>. We await for those who seek to encounter the beauty and art going beyond time. First visitors are also welcomed.
EXHIBITION DATA
Venue

Sezon Museum of Modern Art

Period

July 15,2017- November 23,2017

Open hours

10:00 – 18:00 (Admission until 30 minutes before closing)

Holiday

Thursdays (Except Novemver 23)Open everyday in August

Admission

Adult:1500 (1400) yen, University/high school student :1000 (900) yen, Junior high school/primary school student:500 (400) yen
( ): Group fee