Memory of Retina −Mythology−
past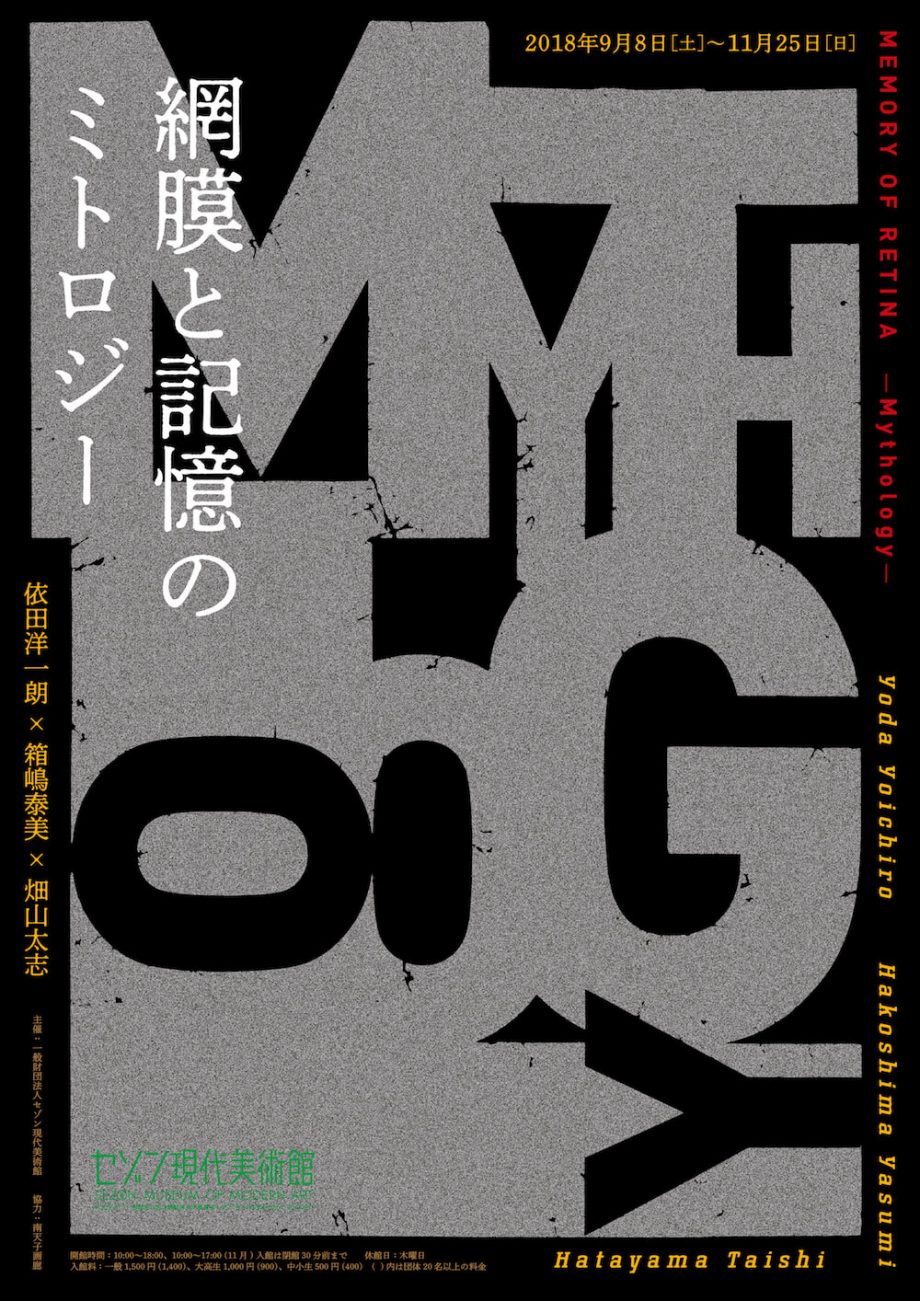 For this exhibition, the common point between the three artists is that the works are created by making "Memory" the theme. Yoichiro Yoda, using its original dépaysement technique, paints his favorite movie scene and the lament of his beautiful object of memory being destroyed in New York. Yasumi Hakoshima, with her memories of when she stayed in Asia during childhood, prepares extreme color contrasts and light into a beautiful Trompe-l'œil. And Taishi Hatayama, from his trip in Finland, expresses the "Re-experience of the past in the present" using abstract art; making light and memory burned into the retina his theme. Although both the career and background differs, we hope you enjoy the epic works of magnificence by these three artists making "Memory" their theme.
<Events>
・Gallery Talk with Yoichiro Yoda, Yasumi Hakoshima, Taishi Hatayama
Date: September 8, 2018  15:00pm-16:00pm
Free(An exhibition ticket is required.)
・Workshop with Yasumi Takoshima/Explore of colors
Date: December 6, 2018  13:30pm-15:00pm
Capacity: 10 pairs (child & adult/ about 20 people in total)
Age: the1st glade – the 6th glade of elementary school
Free (An exhibition ticket is required.)
Application: 1. name 2. number of people 3.Tel No./ Email/ Fax No.
*Please apply to TEL:0267-46-2020 FAX: 0267-46-2021 Email: karuizawa@smma.or.jp
◆ Collection gallery is available with a ticket of this Exhibition.
EXHIBITION DATA
Venue

Sezon Museum of Modern Art

Period

September 8 - November 25, 2018

Opening hours

10:00am-6:00pm, November 10:00am-6:00pm(Admission until 30 minutes before closing)

Holiday

Thursdays(except May 3 / Open every days in August)

Admission

Adult 1500 (1400)yen, Univesity, high school student 1000(900)yen, Junior high school/Primary school student 500(400)yen
( ):Group fee