Writings:Tactual Space Kyuyoh Ishikawa Enrico Isamu Oyama
past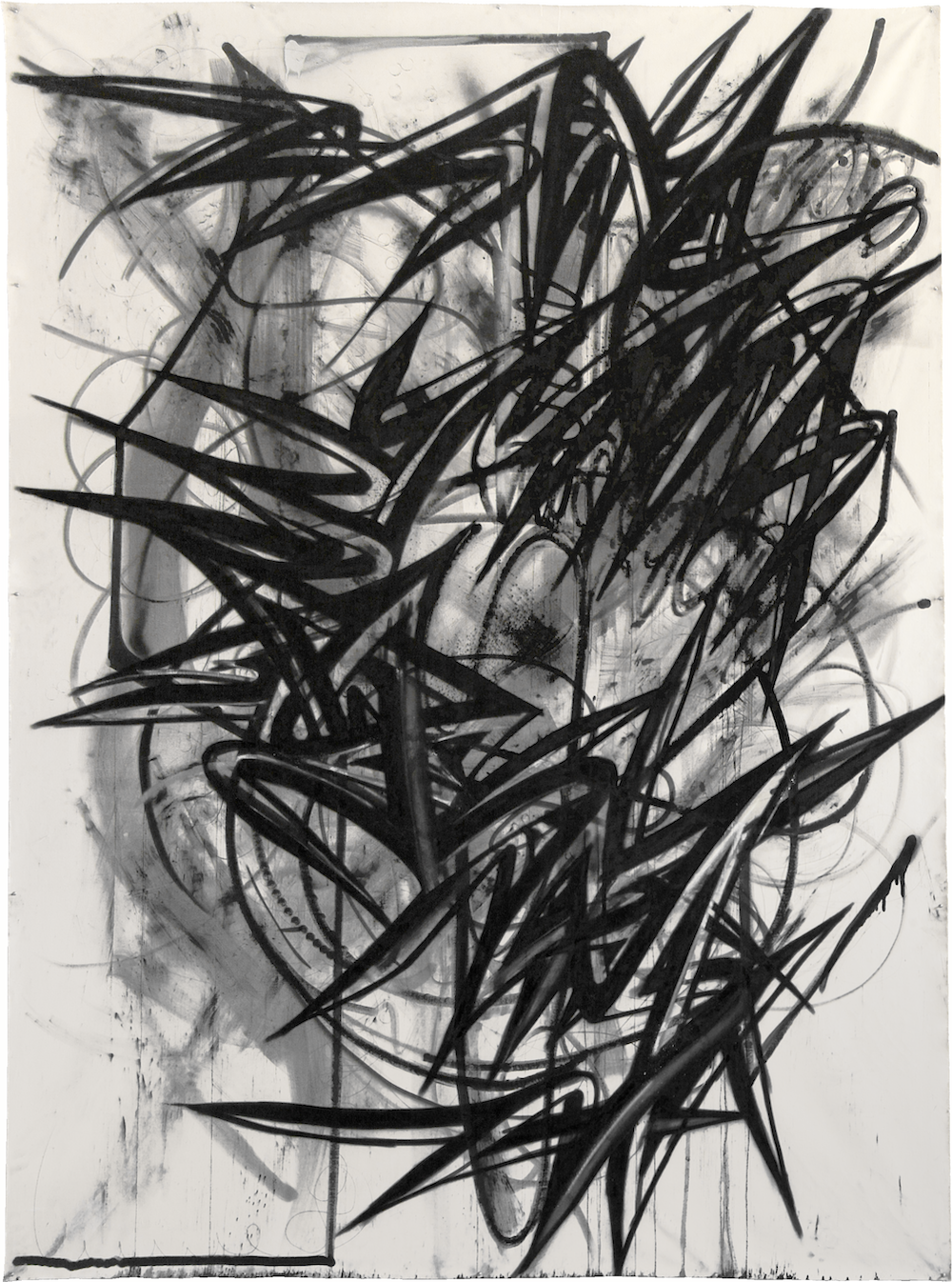 Enrico Isamu Oyama, FFIGURATI #20, 2012 © Enrico Isamu Oyama
Sezon Museum of Modern Art is pleased to announce our upcoming exhibition "Writings : Tactual Space Kyuyoh Ishikawa Enrico Isamu Oyama", which will be held from May 1st, 2021 in commemoration of the 40th anniversary of the museum, by Kyuyo Ishikawa (b. 1945) who represents postwar calligraphy and Enrico Isamu Oyama (b. 1983) a world-renowned artist based in New York.
Starting from the 1960s, taking turns of creating, researching, and critiquing about calligraphy, Kyuyo Ishikawa continues to stand as the one and only contemporary calligrapher overcoming the common sense of calligraphy with his unique representation theory. Enrico Isamu Oyama, who continues to be active cross-sectional in various fields making contemporary art the center, uses aerosol paint (spray) to create and "Quick Turn Structure", a method born while researching about the writing (graffiti) culture, as his axis motif.
What the works of these two artists have in common can be said by the act itself of writing (drawing) is directly presented as the artwork from the both of them. The act of writing when in practice, that feeling arising between the medium and supporting medium in the artist's hand, holds an important meaning when creating each works.
In this exhibition, making "Tactual" which means to be aware of the existence by touching at things the keyword, the works of two writers coming from different genres and generations will be introduced. We hope that this exhibition will be an opportunity to once again think about writing (drawing) through the intermediary of hand in the modern day where digitalization keeps progressing even further.
EXHIBITION DATA
Venue

Sezon Museum of Modern Art

Period

*The exhibition will be postponed indefinitely.

Admission

Adult 1500 (1400)yen, Univesity, high school student 1000(900)yen, Junior high school/Primary school student 500(400)yen
( ):Group fee *Group fee service is suspended till further.